Hydraulic Butt Fusion Machine V160 50MM-160MM (2" IPS -6" IPS)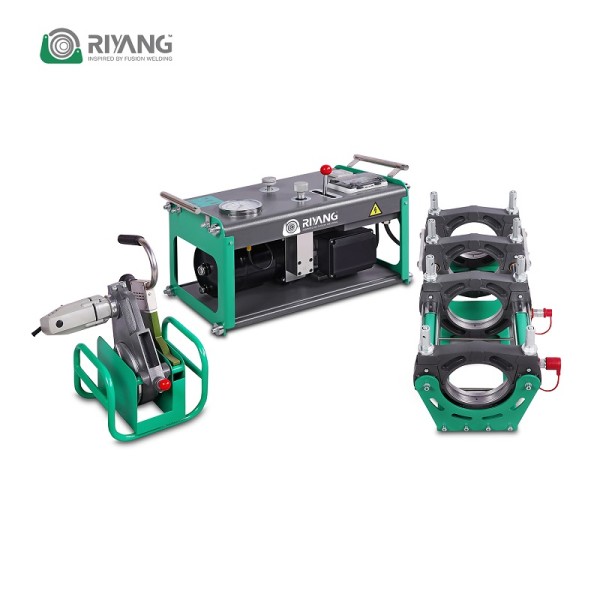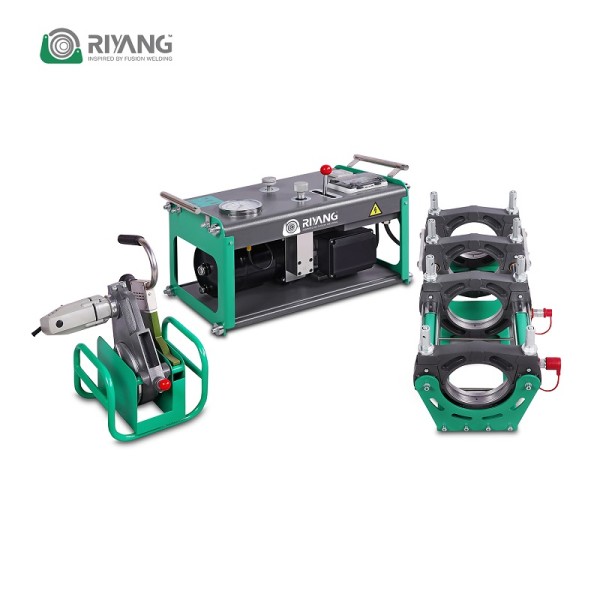 | | |
| --- | --- |
| Categories | Hydraulic Butt Fusion Machines |
| Brand | RIYANG |
| Model | V160 |
| Certificate | CE, ISO9001 |
| Packing Material | Plywood Box |
| MOQ | 1set |
| Working Range in mm | 50mm - 160mm |
| Working Range in Inch | 2" - 6" IPS |
| Working Pressure Range | 0 - 80Bar |
| HDPE Welding Standard Applied | ISO21307, DVS2207/1, ASTM F2620 etc. |
| FOB port | Shanghai |
| Terms of Payment | L/C, Western Union, T/T, Paypal |
| Download DOC | |
| Update Time | Dec 11,2023 |
Hydraulic Butt Fusion Machine V160 50MM-160MM (2" IPS -6" IPS)
The V160 Butt Fusion Welding Machine from RIYANG is designed to meet the demanding requirements of various applications, ensuring precise and reliable fusion welding. Key application areas include:
● Water Infrastructure: Ideal for joining thermoplastic pipes in water supply networks, guaranteeing secure and leak-free connections.
● Gas Distribution Systems: A reliable solution for welding pipes in gas distribution systems, ensuring the integrity of gas infrastructure.
● Industrial Pipelines: Suited for a range of industrial applications utilizing thermoplastic pipes, providing durable fusion joints.
● Mining Industry: The V160 excels in the mining sector, delivering efficient fusion welding for pipelines critical to mining operations, ensuring dependable and durable connections for water, chemicals, or other resources.
Product Details

WELDING RANGE O.D.

50 - 160 MM

WELDING RANGE INCH

2" - 6" IPS

POWER SUPPLY

220V±10%, 50/60HZ

TEMPERATURE RANGE

MAX. 280 ºC

HEATER POWER

1.0 KW


PACKING DIMENSION

820*400*380 MM

TRIMMER POWER

0.75 KW

440*400*520 MM

PUMP POWER

1.1 KW

650*340*380 MM

WORKING PRESSURE RANGE

0 - 80 BAR

GROSS WEIGHT

133 KGS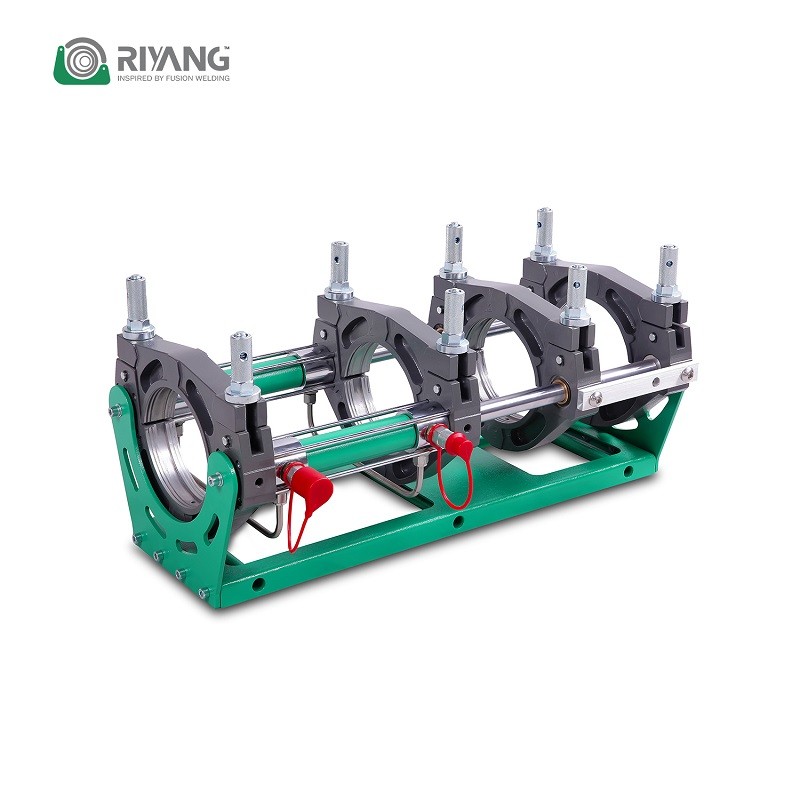 Machine Chassis
● The integral frame features a quick and detachable structure, facilitating rapid maintenance and repair.
● The compact and robust frame structure resists deformation and oil leakage when handling thick pipes with extreme parameters.
● Key hydraulic components are sourced from industry-leading suppliers, primarily from Germany, Italy, and Japan.
Heating Plate & Trimmer

● Utilizes Teflon material from a leading industry brand, reducing adhesion between the heating plate and melted plastic for an extended service life.
● Each side of the heating plate maintains a temperature difference of less than 3°C.
● The stainless steel construction of the junction box ensures corrosion resistance.
● Employs a powerful electric drill for efficient pipe milling with a long service life.
● Ergonomic operation handle designed in accordance with ergonomic principles.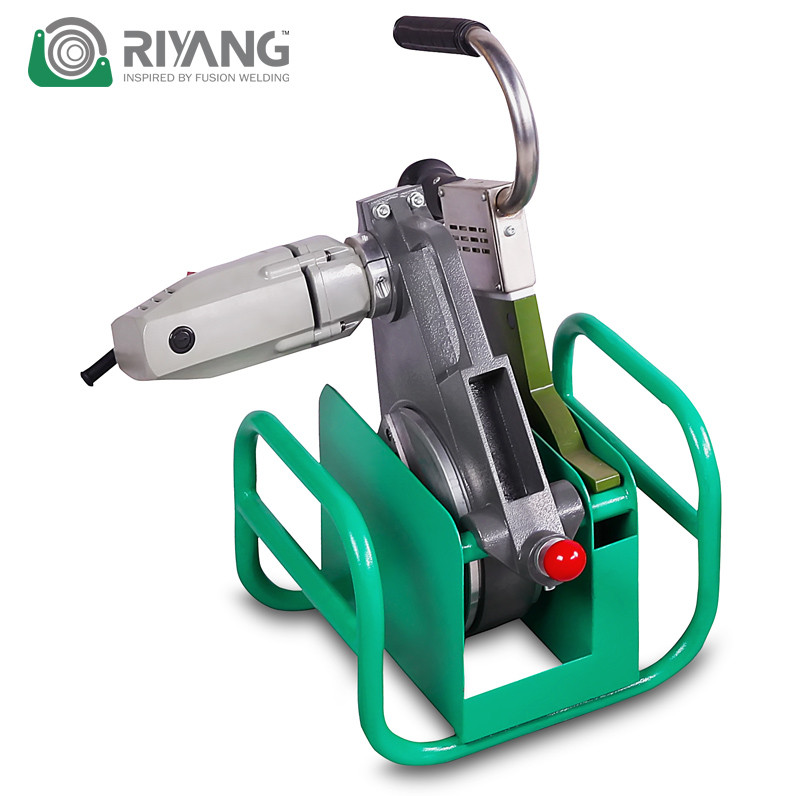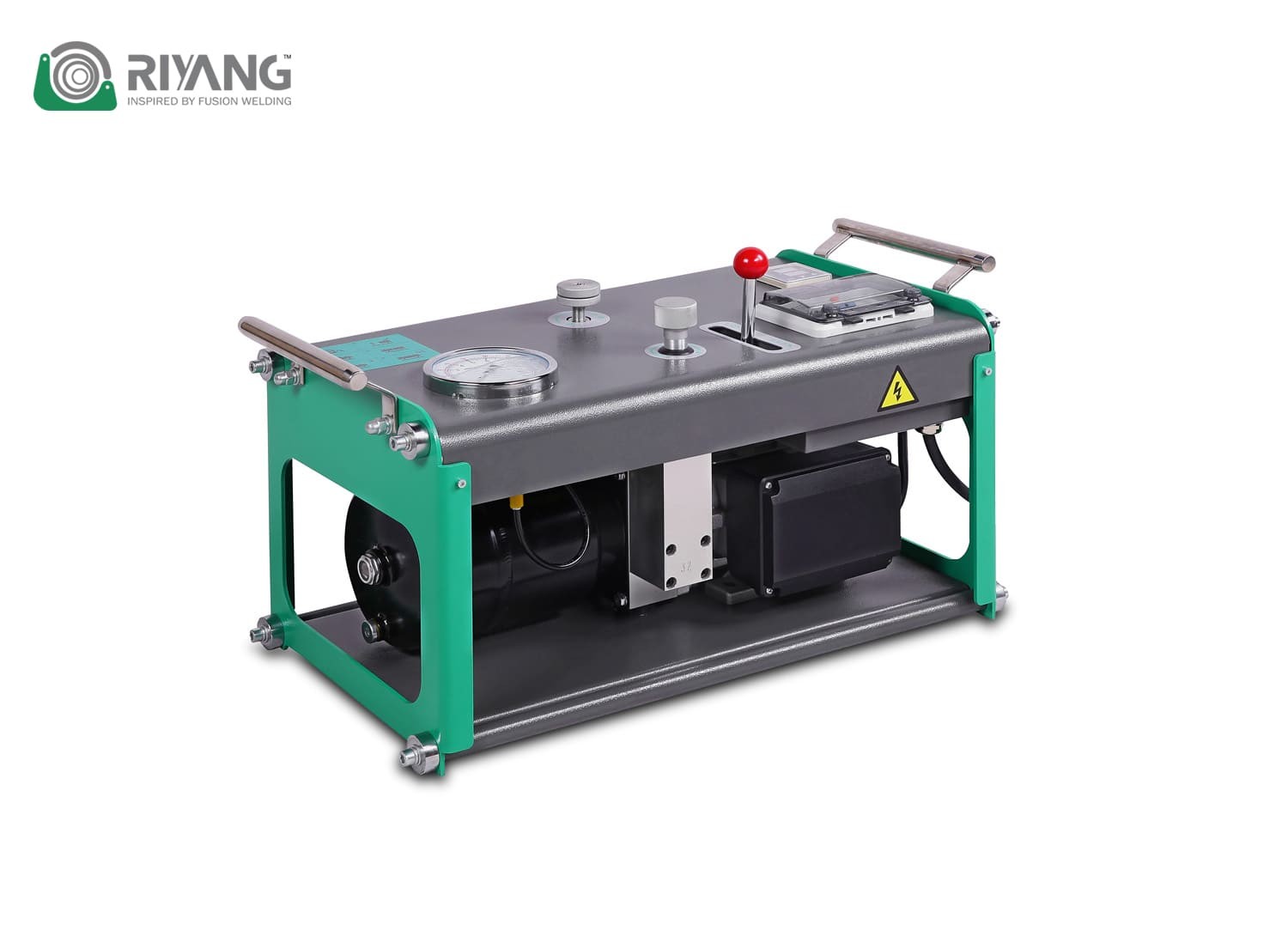 ● Robust hydraulic power with a maximum system pressure of up to 80 bar.
● Pressure valves employ cartridge valves for quick maintenance and repair.
● Precise temperature control reduces the discrepancy between actual and displayed temperature values, ensuring welding quality.
● The integral frame features a quick and detachable structure for efficient maintenance and repair.
● Compact and robust frame structure resists deformation under external pressure.


RIYANG Fusion Manufacturing Limited, established in 2010, has emerged as a prominent force in the world of thermoplastic welding equipment. Our journey began with a commitment to reliability, efficiency, ruggedness. At RIYANG, our unwavering dedication to excellence is the cornerstone of our product design, engineering, and manufacturing. We take pride in offering the advanced solutions to meet the evolving needs of the industry. For more information, please explore our RIYANG website at www.riyang-welding.com.
Do you need the help of a fusion machine? Contact us now?
Riyang fusion machine has been applied to more than 60 countries and regions in the fields of polyethylene pipe manufacturers, gas construction projects, irrigation projects, mining and civil installations, etc.MORE
For support or any questions:
call us: 86 13588820387