We are RIYANG Fusion Manufacturing
Welcome to the world of reliable pipe fusion technology!
RIYANG, founded in 2010, is a China-based leading manufacturer specializing for thermoplastic welding machine from product design, production, improvement and after sale service.
We offer a wide range of products to fulfill the needs of field and workshop projects. Due to the reliability, creativity and effective cost, our products are running all over the world. At RIYANG, we commit to manufacturing the reliable machine for each application and ensuring that your choice is right.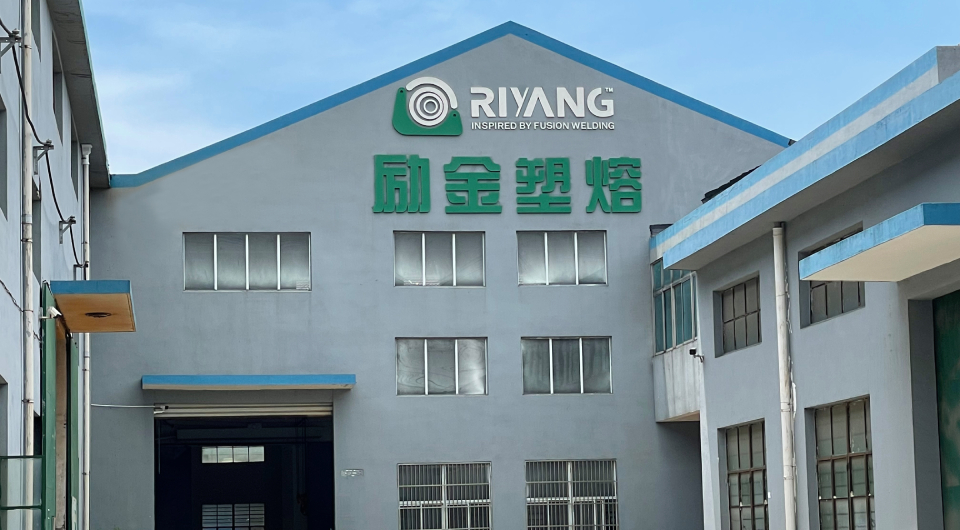 Trustworthy Supplier For Butt Fusion Machine
12

Years of experience and know-how in thermoplastic welding industry
30

Highly qualified employees worldwide
65

Marketplaces witness the stability and satisfactory service
30

%

Annual sales growth illustrates the well acceptance of our machines
98

%

In-house production "Made in China" ensure adequate supply of accessories and machines
3000

Fusion welding machines in operation all over the world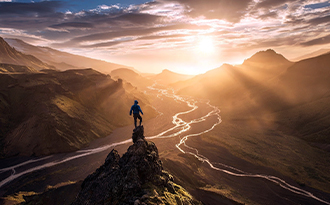 2022
Still on the way, still inspired by fusion welding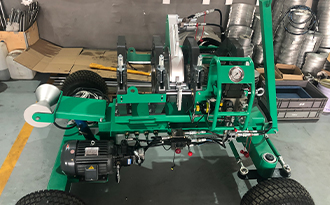 2021
355mm trailer machine completed, a small step to another product line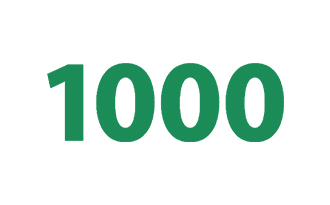 2020
Set milestone of shipping over 1,000 units since own factory establishment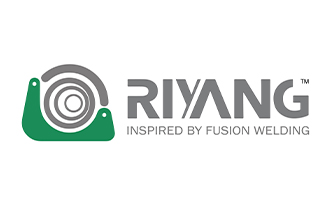 2020
A new logo "RIYANG" launched, better expressed what we do and how we do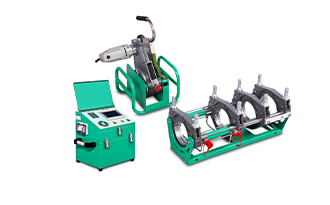 2019
Launched the CNC butt fusion machine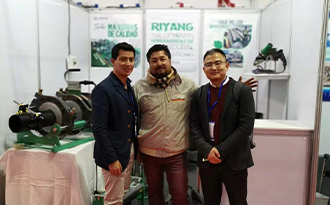 2019
Set foot in the South American market for the first time, participate in local exhibitions, and gain an in-depth understanding of the local market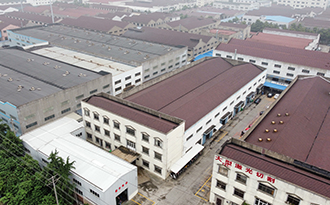 2019
Moved to a new plant for a bigger inventory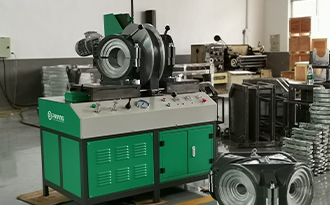 2019
Launched the improved ATLA series workshop machine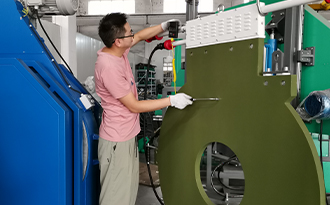 2019
Developed and improved the "CTBD" testing standard, to ensure each machine fully tested before handed over to global clients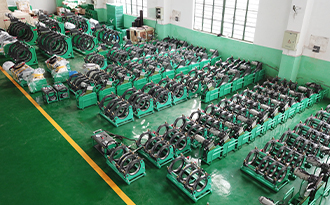 2018
Established Riyang factory and launched the quality-oriented V series butt fusion machine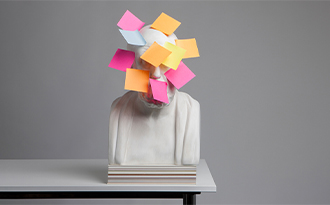 2017
Summarized the trade experience of the past 6 years, made a plan for next 5years, and started preparing for self-built factories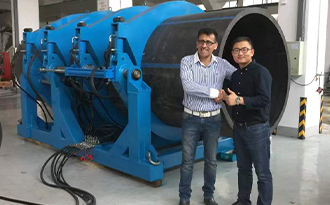 2016
Sold first 1600mm butt fusion machine to Chile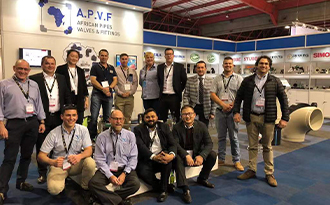 2015
Time to conquer the world market. RIYANG started to build strategic alliance with partners in Europe, Africa, South America.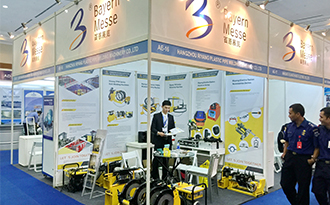 2013
To expand the business to global market, attended the first time international fair in Indonesia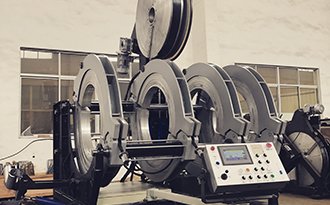 2012
Sold first 1200mm butt fusion machine to Mexico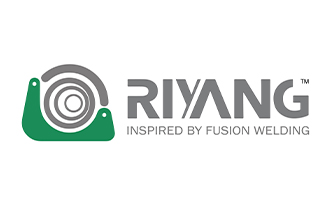 2010
Register the trading company and entered thermoplastic welding industry
Quality "Made in China" , Worldwide Customers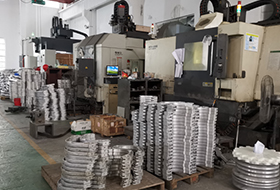 Main component----aluminum clamps, on CNC processing center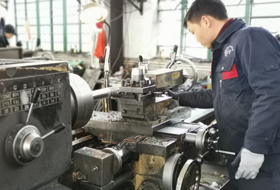 Main component----cylinder shaft, processed on lathe center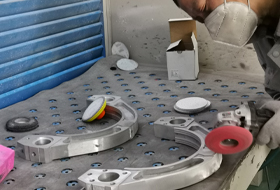 Each clamp and structural parts need to be polished to protect users from being injured by burrs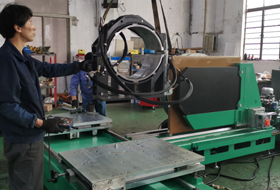 The standard installation process ensures the machine accuracy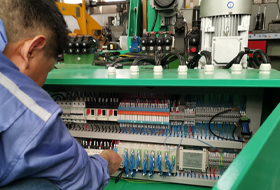 The circuit system requires reasonable layout and standardized connection, to comply with international safety regulation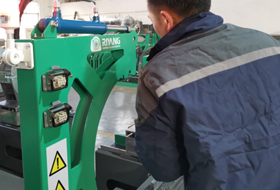 Customized machines often require multiple rounds of testing to achieve maximum operation rationality. Sometimes minor improvements are needed.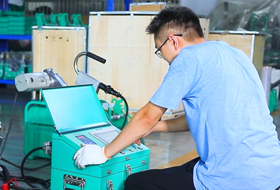 Each machine should be fully tested in prior to packing

Our Vision
RIYANG is a reliable supplier of thermoplastic welding machines. The RIYANG brand represents product reliability, pioneering innovation, accurate communication, and outstanding after-sales service. We are committed to the establishment of a successful community of production, design, service and problem solver, all of which will be closely related to our global customers, partners and employees. We will work on a better global infrastructure.

Our Mission
We make no compromise with respect to reliability. Over past 12years, RIYANG is the most reliable brand in the thermoplastic welding technology from China. Continuous pursuit on product reliability is the goal we have been striving for. And we never abandon a customer. The usual rule is: Once an RIYANG customer, always an RIYANG customer. Our customers worldwide remain loyal to the RIYANG brand and recommend us to others.
Our Value
We want to sharpen the awareness of values and to describe the way how we at RIYANG want to deal with colleagues as well as our customers, suppliers and all other business partners.
Customer orientation

Hands-on team spirit and mutual respect

Open and honest communication

Embrace changes

Gratitude and positive energy
"As a manufacturer, we spend a lot of time on product quality improvement, new product research and development, and satisfactory customized products according to customer needs, instead of business mode. We believe that customers will eventually reward those high-quality products that have been tempered and preserved over time.

At the same time, we integrate resources to provide customers with the highest quality plastic welding equipment and tools from China."

"Standardization, professionalism, and responsibility are our core values. Every successful connection will lead clients and our company to success"

Elbert Zhao

Designer 9years

"Our progress driven by your needs. Creative and efficient products will bring more value to our customers"

Emma Yu

Administrator 8years

"Responsibility is an attitude that runs through all my administrative work"

Tao

Warehouse Clerk 4years

" My job is to track each part and monitor the parts inventory. I fully back up our production department."

Siete Wong

Spanish Sales 4years

" Haga servicio de calidad un hábito de trabajo "

Jack Sheng

English Sales 2years

" Live up to the trust that every customer puts in me. I will be responsible for handing every machine to my valuable customer. "
Our innovation power
Innovation means progress. This is also the key element that leads us to continuous success. With the changes in the industry and the complexity of customer needs, RIYANG always puts innovation in the first place. Through innovation, it solves customers' problems to a certain extent and creates new value for customers.
Problem-solving expertise
In the past few years, we have always received complex and specific needs from customers. These needs are different from the services that standard machines in the market can provide. Therefore, we must have a deep and accurate understanding of the customer's application scenarios and the purpose must been achieved, so as to provide a complete solution. This ability is also a key element that leads us to success.
Our focus on quality
All RIYANG machines are developed, manufactured and assembled at our Wuxi location, for quality from a single refreshed source "Made in China". All components enter the assembly process require prior quality inspection to ensure the machine reliability. Due to this, our machines remain operational in some harsh environments.
RIYANG in-house quality management system ensures that the machine can avoid potential defects before it is delivered to the customer. Our most important objective is to achieve 100% customer satisfaction
Our service orientation
It is more than just the high reliability of our innovative products and technologies that have led to RIYANG`s success. We are also renowned for the way we constantly strive to meet our customers' requirements, wishes and needs.
A comprehensive service network, quick replacement part provision, prompt service response and troubleshooting via remote maintenance, guarantee that RIYANG thermoplastic welding machines operate smoothly and fulfil the task they were built to do – reliability.
Our authenticity
We keep our promises-without compromise! Authenticity means that you can trust in RIYANG's reliability. This promise ensures a fair and long-term relationship. Authenticity is therefore a central feature of our brand in all business activities.
Our loyalty
Loyalty is one of the culture of our RIYANG company. It is the important element of RIYANG brand. On this basis, we develop relationships with our distributors, customers, suppliers, and employees.
Our responsibility
We are fully aware of our responsibility to our distributors, customers, and suppliers as well as employees. We therefore always act in a sustainable manner and are committed to a responsible approach to resources and the environment.
Riyang fusion machine has been applied to more than 60 countries and regions in the fields of polyethylene pipe manufacturers, gas construction projects, irrigation projects, mining and civil installations, etc.MORE
For support or any questions:
info@riyang-welding.com
call us: +86 13588820387