Butt Fusion Machine ARMOR 355i Trailer 110MM-355MM (4" IPS - 14'' IPS) | HDPE Welding Machine Manufacturer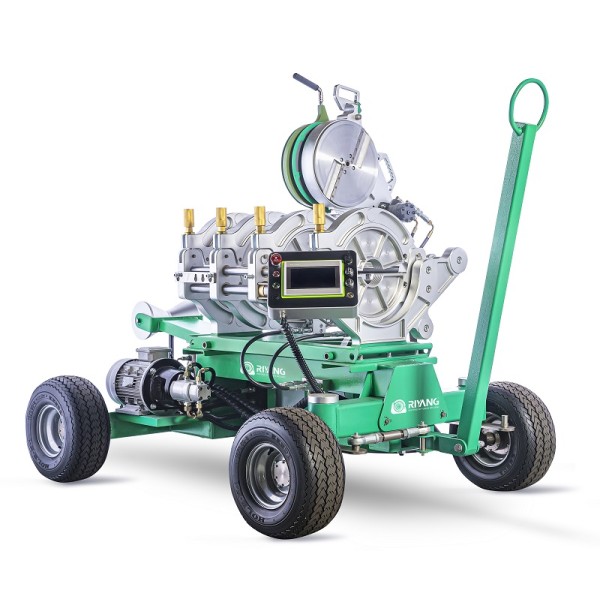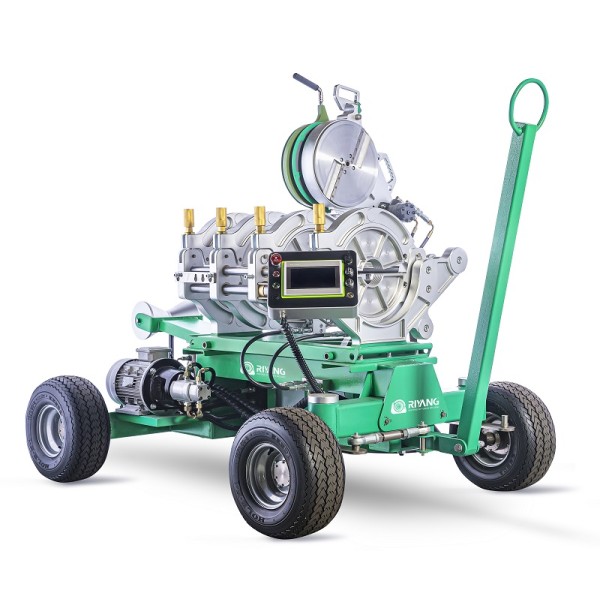 | | |
| --- | --- |
| Categories | ARMOR series |
| Brand | RIYANG |
| Model | ARMOR 355i |
| Certificate | CE, ISO9001 |
| Packing Material | Plywood Box |
| MOQ | 1set |
| Working Range in MM | 110mm - 355mm |
| Working Range in Inch | 4 - 14Inch |
| Working Pressure Range | 0 - 110Bar |
| Welding Standard Applied | ASTM F2620-20, ISO 21307 SHP |
| FOB port | Shanghai |
| Terms of Payment | L/C, Western Union, T/T, Paypal |
| Update Time | Dec 12,2023 |
Butt Fusion Machine ARMOR 355i Trailer 110MM-355MM (4" IPS - 14'' IPS)


Riyang ARMOR 355i is a high-performance fusion welding machine with trailer mobility, designed to excel on construction sites.
It boasts a welding range from 110mm to 355mm or 4" to 14", adhering to ISO21307 and ASTM F2620 high-force standards.
With a fully automated system featuring SIEMENS PLC technology, ARMOR 355i ensures precision and reliability.
Crafted from premium aluminum components, this machine guarantees strength and accuracy for all your welding needs.

Product Details

Models

902306355, ARMOR 355i

Automatic, High Force, 220/380V, 50/60Hz, 3 Phase

902307355, ARMOR 355

Manual, High Force, 220/380V, 50/60Hz, 3 Phase

Capacity

Welding Range

0.75KW

Inserts Type

0 - 80 BAR

Power

Heater

4KW

Trimmer

Hydraulic

Electric Motor

4KW

Hydraulic

System Pressure

110 Bar (1595 PSI) Max.

Hydraulic Reservoir Capacity

23 Liters (6 Gallons)

Weight

Machine

600 Kg (1320 lbs.), excluding inserts

Shipping

750 Kg (1650 lbs.), excluding inserts

Chassis

Frame

Welded steel tube construction

Front Axle

Articulating

Tires

High-flotation inflatable tires

Transportation

Pulled via towing ring

Machine Carriage

Removable

Dimension

Machine

2000mm x 1340mm x 1640mm

79" x 53" x 65"

Machine Carriage

1080mm x 915mm x 707mm

43" x 36" x 28"

Shipping

2230mm x 1520mm x 1640mm

88" x 60" x 65"

Optional Configuration

Inserts

√

Stub End Device

√

Mobile Support Roller

√

Data Logger

Compatible with manual version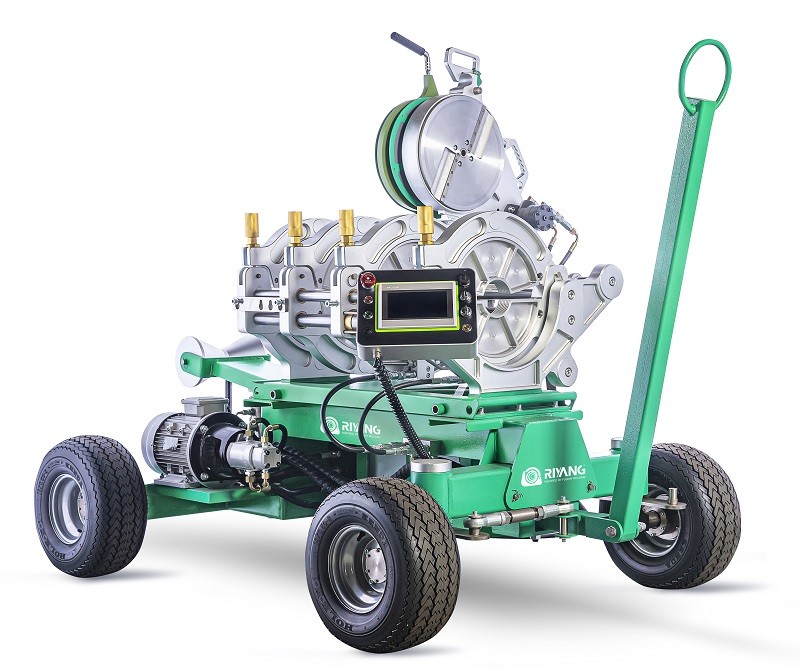 •The dual-axis structural frame ensures strength and even distribution of welding force
•On-board heating plate with protection frame and insulated shield
•On-board high-capacity trimmer driven by hydraulic power
•Removable machine chassis for in-ditch use
• Dragging bar designed to weld between the 3rd and 4th clamp
•Removable trimmer for welding short spigot
• Single-size insert with quick install/release system
• Strong jaws and inserts keep the pipe from slipping during fusion
•Hydraulic pipe lift used to loading and unload pipe
•Data logger (PEWELDBANK) is compatible (manual version)
• Removable control panel with data-logging, memory of up to 30000 welding reports; USB port for welding data download/firmware upgrade
• Easy welding procedure achieved by operator just pressing the button

Do you need the help of a fusion machine? Contact us now?
Riyang fusion machine has been applied to more than 60 countries and regions in the fields of polyethylene pipe manufacturers, gas construction projects, irrigation projects, mining and civil installations, etc.MORE
For support or any questions:
call us: 86 13588820387